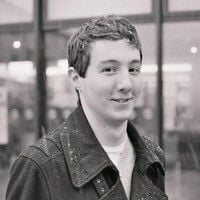 Array Festival is a celebration of the digital and tech achievements that have been borne out of the city of Lancaster. Taking place throughout May, the fully online festival includes a line up of 16 companies from a diverse range of industries – showcasing the varied, innovative work taking place across the North West. We're proud to be a part of this showcase.
FlexMR Chief Marketing Officer, Chris Martin, will take the virtual stage at 10am on Thursday 14th May to discuss the future of market research that we're building here in the city. After a brief introduction to the FlexMR story and what we do today, the session will focus on the future needs of the insight industry and the technological developments we're making in order to bring about positive change.
How do companies ensure that they make the best decisions based on the information available to them? How do we ensure that data is not just created, but activated and engages key internal audiences? These are the questions that we've set out to answer. Join the free session to learn how data savvy firms are doing just this, and what it takes to push the boundaries even further. You can register to attend the talk (taking place virtually over Zoom) here.
Other speakers taking part in Array Festival include:
Mark Hallam of Cloud Commerce Group
Michael Gibson, Managing Director of Fat Media
Author Jane Binnion on starting a new business
Sarah Goodall, Founder of Tribal Impact
Craig Smith, Managing Director of Mazuma Mobile
To see the full line up of over 16 inspiring speakers, and sign up for sessions, take a look at the Array Festival website.
About Array Festival
Beneath a quiet surface flows a busy undercurrent of digital and tech activity in Lancaster. Lancashire County Council's investment in Fraser House, Health Innovation Campus, Lancaster University's role in the GM Cyber Foundry and the City Council's Digital Strategy showcase just some of the emergent activity.
Clusters of technology businesses in electronics, hydrogen energy, software development and data engineering ensure we have a requirement for high level skills across the city. This is supported by a high-quality network of digital and creative agencies. Array Festival aims to bring the city together, creating streams of conversation online to showcase Lancaster's digital prowess.