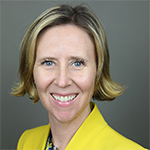 For Immediate Release: 01/10/2018. London, UK.
Senior sales professional Heather Wendlandt today joins the FlexMR sales team to help the firm expand and solidify presence in the US insights market.
This marks a significant step in the company's growth and will improve how the company is able to serve global clients.
With over 17 years of experience in sales and market research, FlexMR believes that Wendlandt will be a valuable asset to the company in her role as North American Client Development Manager. Wendlandt, based in the Greater San Diego area, will be pursuing new partnerships and opportunities across the USA and Canada, supported by recent changes in the company's structure that include the formation of an extended Client Help Desk.
Heather said of the new role, "This is a really exciting opportunity to educate brands in the value of an integrated insight platform, and continue to grow a market which shows a real need for technological consolidation."
Wendlandt joins from GlimpzIt, after its successful acquisition by Forrester. Her prior experience includes spearheading North American sales for Dub and acting as VP of Client Services for Merrill Research. Across her career, Wendlandt has worked closely with global brands that include MillerCoors, P&G, Welch's and Philip Morris.
Paul Hudson, FlexMR CEO said, "I have no doubt that Heather will be a valuable asset to the team and will help FlexMR to build on a strong presence in North American markets. As 40% of our global revenue this year is already predicted to be generated from North American clients, Heather will be in a position of key strategic importance to us going forward."
Headquartered in the North of England, Wendlandt will build on the company's global success – which has also recently opened offices in Germany and Spain.
About FlexMR
FlexMR is a technology led market research firm that helps brands inform every decision with relevant insight. We believe access to a powerful mix of qualitative and quantitative tools, all in one place, enables marketing teams to maximise return on research budgets and gain a competitive edge in the global marketplace. Our team is committed to providing the technology, expertise and vision to deliver insight capable of making a real, tangible difference. For more information, visit www.flexmr.net.