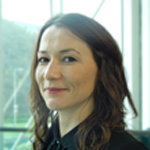 This November, the Market Research Insight Forum UK is coming to London, and our Research Director Maria Twigge will be attending!
This year's Insights Forum will take place on 20th November at the Savoy Place in London, which will host 120 insight professionals and 60 research service providers, including FlexMR. Maria will be holding meetings with business professionals in the scheduled meeting times, in between seminars and breaks. If you would like to schedule a meeting with Maria to talk about your research objectives then you can contact us directly or arrange a meeting through the forum itself.
If you see Maria around the event, don't hesitate to drop by and say hello. We love nothing more than to have a chat with colleagues and network with new professionals to expand our valuable connections over an interesting conversation on current market research trends and news.
About the Market Insights Forum
After thirteen years, this forum has become one of the best platforms for insights professionals and agencies to connect and create long-lasting business relationships in person, in real-time. With its own bespoke conference programme, attendees can listen to high-profile industry speakers explore current trends and issues within the market research industry today.
Even in this technologically-enhanced world, face-to-face interaction is still the best way of forming true relationships, both professional and friendly. It is with this premise in mind that their tailored attendee itinerary is designed, so that everyone attending makes the best out of the time available at the conference, by allowing both delegates and suppliers to pre-select who they would like to meet and form valuable connections with.