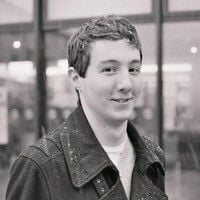 Editor's Note: This event has been moved to a virtual setting with a new date and time. The below description has been edited to reflect this.
FlexMR's Research Director, Maria Twigge, will be speaking at this year's MRS FMCG Summit along with Alex Chambers, the Research & Insight Manager at Bibendum Wine on 14th Jul2020. Together they will explore the multi-method research process behind the creation of Bibendum's appealing label design in their Pourtraits: designing fun, appealing wine labels for revellers presentation.
No matter how good the product is, the labels are one of the most important aspects retailers need to get right. Product labels are the hook that draw consumers in and turn them into customers - labels both set the tone of the product and provide the information necessary to entice a purchase.
Pourtraits: Designing Fun Labels
To engage a new generation of wine shoppers, Bibendum Wine wanted to understand whether label design and format could help them grow. Take a moment to think about a label on a bottle of wine – a typically minimalistic design with a script font detailing the origin and approximate taste of the wine, a dual colour scheme, and the depiction of an vineyard or garden. Other alcoholic drinks like beers and spirits have a much more colourful aesthetic in their labelling; could the success of cans and fun labelling experienced by the beer industry be leveraged in wine?
In this session, Maria and Alex will take you through their market research experience, first detailing how this question was answered through a unique Pourtraits Segmentation and online consumer panel. Bibendum framed the research project to take a two-staged approach, which included the pre- and post-design process in a successful attempt to use honest customer feedback to shape the packaging to their customers' desires.
Otherwise, you'll enjoy an in-depth look at the project that will explore the multi-method design and highlight how quantitative surveys, visual smartboards, and open-ended feedback can work together in order to inform important decisions surrounding the future of wine labelling in Bibendum Wine.
We'll share outcomes from this project, including insight into which type of labels performed best with members of the target Revellers demographic. Finally, we'll discuss how the approach enabled Bibendum Wine to put new designs forward with confidence.
Key takeaways:
Hear how the project encouraged quick, honest and engaged feedback
Explore the impact of labels on consumers and business growth
Examine the insights that informed Bibendum's successful packaging
Discover how a multi-method research approach produces actionable insights
Maria and Alex will be speaking at 4pm (GMT) at Radisson Blu Edwardian in London - find out more about the presentation and the MRS FMCG Summit here.
About MRS FMCG Summit
The Market Research Society (MRS) is the UK professional body for research, insight and analytics. Join brands, retailers and agencies at the MRS FMCG Summit to hear how novel research approaches are dramatically improving cost, speed, agility and quality of insight generation in FMCG; from concept development through to customer purchase.
Featuring speakers from Asda, GSK Consumer Health, Coca Cola, and many other experienced firms, find out what's important to consumers in 2020 and respond to changing consumer needs faster and better.