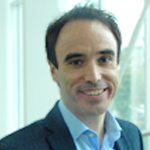 We're proud to announce that our CEO, Paul Hudson, has contributed to the latest issue of the MRS Impact magazine, exploring artificial intelligence and automation in a report on mindful data. Issue 29 of MRS Impact magazine also includes a review of the MRS annual conference, and some great case studies on how Carlsberg, BT, and McCain are using research to great effect.
The topic of mindful data is one that is increasingly dominating conversations in the insights industry, nearly ranking as high as artificial intelligence and automation. But when combined, the conversations that rise out of this convergence result in the most complex and important conversations on the future of market research – ones of ethics, and others on feasibility.
The Dog that Doesn't Bark – Mindful Data
The future of market research lies in the integration of AI, automation, and data collection – all in a viable and ethical way. While ethical conversations are important, feasibility and how to make this combination work well in the insights industry is a challenge that needs to be solved.
With businesses considering a technological transformation, budget is a valid consideration - however, it can lead to fatal shortcuts. In this article, Paul shares three rules for adopting machines in market research, saying "where AI and automation works well is in tasks that are repeatable, scalable and follow a common structure." Artificial intelligence, or the machine learning techniques derived from AI processes, only work when previously trained with datasets; this means that any new ideas or missing links would not be noticed by an AI algorithm that is learning constantly from the datasets it analyses, learning requires multiple datasets for anything new to stand out in its analyses.
Paul expands upon this point in his section of the Mindful Data article, with other contributors focussing on other related areas, all under the umbrella of minds and machines working together, as opposed to using machines to replace human interactivity.
MRS has launched a digital edition of Impact magazine for its April edition that is free to access for the entire research sector. At a time when the sector needs to do everything in its power to prove its value to business and society, we believe it is important to share this market leading best practice magazine content as widely as possible during the UK lockdown. You can access the digital version of Impact Magazine here or the standalone article on the Research Live here.
About Research Live Impact
Research Live is the world's leading source of industry news, opinion, special reports and feature articles for market and social researchers, data analysts and consumer insight professionals. Covering the latest trends and techniques from behavioural economics to big data analytics, as well as hot topics like polling and privacy.
Impact magazine is the quarterly membership magazine of the Market Research Society (MRS). The magazine is sent out to all MRS Members and senior marketers and buyers of research in client organisations.