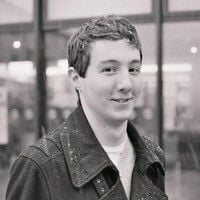 Many research teams are currently either taking first steps into online qual, or ramping up existing activities. If either of these scenarios sound familiar to you, we understand the challenges you may be going through. That's why FlexMR are hosting a series of open surgeries for online qual – a safe forum to ask questions and get support from a team of expert researchers.
These surgeries take place every Thursday at 4:00pm BST / 11:00am EST / 8:00am PST throughout the months of April and the start of May. These are not sales pitches, or even webinars. There is no set agenda. Simply join for the session, or drop in for a few minutes at a time to connect and ask any questions about online qual that may be on your mind.
We're hosting the surgeries via a recurring Zoom meeting, which you can join here.
Open Surgery Format
Our team have been running online qualitative projects for over a decade. In that time, we've amassed a wealth of knowledge about sampling, communication, engagement, moderation, project management and more. It's our goal with these surgeries to share that knowledge with those who need it at this time.
We welcome questions on best practices, methodology, practical research challenges, reporting findings or any other topics that your team need support with. Surgeries are open to anybody, and we'll be on hand to offer guidance to all who need it. There is no cost involved in taking part, and no need to register.
Open surgeries for online qual are taking place every Thursday throughout April and May, in the afternoon for European attendees and morning for attendees in the Americas.
April 9th at 4:00pm BST / 11:00am EST / 8:00am PST
April 16th at 4:00pm BST / 11:00am EST / 8:00am PST
April 23rd at 4:00pm BST / 11:00am EST / 8:00am PST
April 30th at 4:00pm BST / 11:00am EST / 8:00am PST
May 7th at 4:00pm BST / 11:00am EST / 8:00am PST
To take part one of these sessions, simply visit the following URL at one of the times listed above: https://zoom.us/j/774179431. Alternatively, you can add the event invitation and joining details to your Google or Outlook calendar.
If you have any questions about these sessions, or would like more information about any of the topics we discuss - please drop an email to chris.martin@flexmr.net.