FlexMR is proud to announce that its CEO, Paul Hudson, has been selected as one of the prestigious members of the new Insight250 2023 cohort. This recognition highlights Paul's exceptional leadership skills and his invaluable contributions to the field of market research.
Paul has recently celebrated his 25th anniversary in the insights industry, with many of those years dedicated to FlexMR. With his wealth of experience, Paul has formulated many exciting innovations and guided FlexMR through many internal and external challenges, allowing the firm to stay at the forefront of the insights industry to deliver exactly what it's clients need. Paul's strategic vision and commitment to clients have propelled the firm into a niche space in the industry, making it a trusted partner for all businesses across all sectors.
All of this work has not gone unnoticed, and has been recognised by a prestigious judging panel who have named Paul one of the top 250 influential thought leaders and strategists in market research and satellite industries who are committed to shaping the future of the insights industry.
As FlexMR's CEO, Paul has spearheaded numerous initiatives that have revolutionised the way their clients generate and activate insights. Under Paul's keen guidance, FlexMR continues to develop their cutting-edge research technology, InsightHub, as well as their supporting research services, all created with the aim of empowering senior decision-makers everywhere to make informed decisions and stay ahead of their own competition.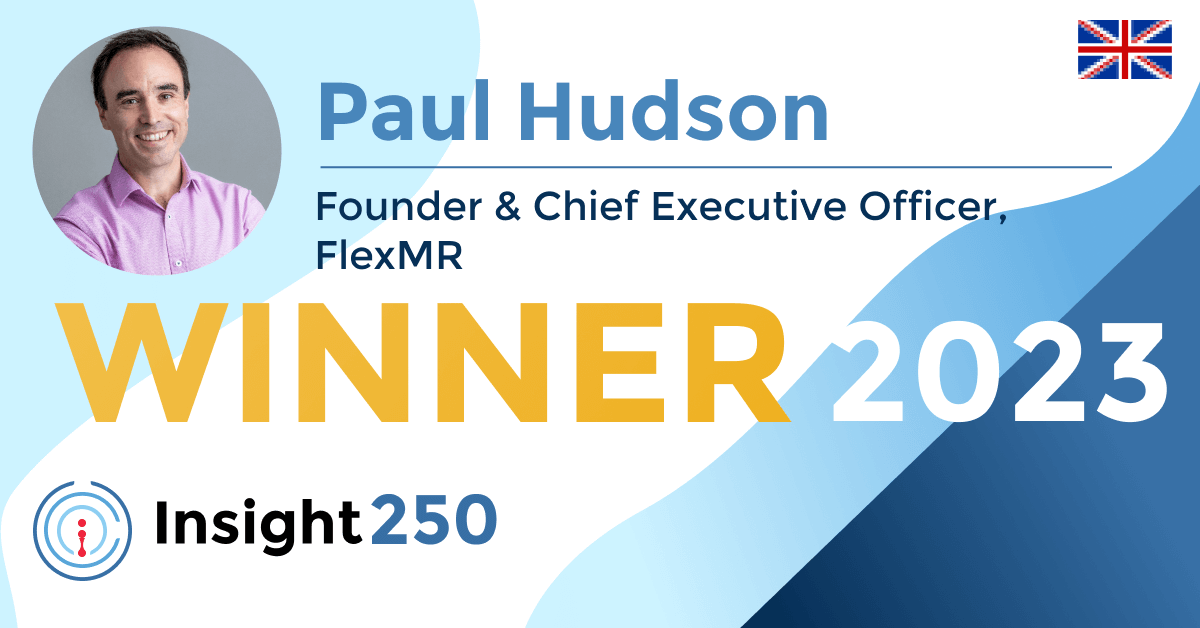 About Insight250
To celebrate the pioneers and innovators, the Insight250 was launched in 2021. It is a 'who's who' of academic, enterprise, agency, technology, consulting and media leaders in research and insights.
The selection process is conducted with ESOMAR, a premier global market research association, and reviews a spectrum of candidate dimensions, including professional experience, academic accomplishments, published research, thought leadership, industry involvement, insight innovations and sector accolades, among others.