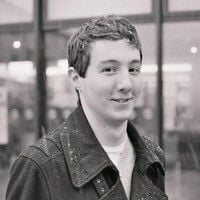 We are thrilled to be exhibiting at the Qual360 EU 2020 conference in February! Our CEO, Paul Hudson, and Research Director, Maria Twigge, will be attending the 2-day conference.
This year, Qual360's annual European conference, this time called Connecting Worlds, will be taking place at the Eurostars Hotel in Berlin on 17-19th February; Paul and Maria will be attending the informative seminars and presentations that seek to generate a conversational exchange of cutting-edge ideas, strategies, technologies and methodologies, working to steer the future of qualitative market research.
They will also be manning a FlexMR exhibition stand in the main exhibition hall, so if you're attending Qual360 EU, feel free to drop by and have a discussion on qualitative research, or how we can help you achieve your research goals. Pick up a copy of our new research playbook, get info on our range of tools and services, or just stop by for a coffee & a chat - we're always happy to talk.
If you're thinking about attending - you can use the code FLEXMR15 for a 15% discount on conference passes. To take advantage of this, register here and enter the promotional code at checkout.
About Qual360 EU
First held in 2008, Qualitative360 brings together leading research practitioners, clients and agencies to exchange ideas and strategies, brainstorm on the latest cutting-edge qualitative techniques and discuss how they can be used effectively to deliver actionable insights for brands.
Building on the continued success of the only leading global conference series dedicated to qualitative research and insight, Qual360 features world class speakers, cutting edge discussions and a review of the latest methodologies, tools and case studies available.