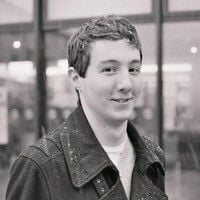 For Immediate Release: 26/02/2020. London, UK.
FlexMR have taken inspiration from flowcharts and workflows to revolutionise the firm's SurveyMR tool.
SurveyMR 2.0 is the latest innovation from FlexMR. Building on the success of its predecessor, the tool aims to make it easier to understand, program and take part in surveys. Taking inspiration from flowcharts and workflows, the all new interface has been developed in response to the challenges of survey scripting faced by professional researchers and self-serve users alike.
SurveyMR 2.0 removes complex, paginated interfaces from the design process - making it easier than ever for researchers to control and improve participant experiences. The simplicity of the tool empowers stakeholders & decision makers to fully engage in research. FlexMR believes that this survey scripting interface, which makes use of a shared language familiar to both researchers and other business stakeholders, will bring teams into alignment, improve survey accessibility and, ultimately, ensure businesses are making data driven decisions.
To this end, SurveyMR 2.0 has been designed around the features and language most commonly found in flowcharts. New questions, forms and routing options are dropped onto a central canvas, while logic is added through dragging connectors between each node.
Paul Hudson, FlexMR Chief Executive Officer, said, "We've worked incredibly hard to design a survey tool that simplifies complex interfaces, makes research more accessible and breaks down departmental silos. Our clients will benefit by being able to take surveys to field quicker, and design engaging participant experiences with greater control than ever."
Currently in Beta, SurveyMR 2.0 will be gradually rolled out to existing FlexMR clients. New clients will also be able to trial the tool, which will be continuously developed for the next 18 months.
Dave Russell, Senior Software Developer at FlexMR, said of the new tool, "The team focused on intuitive interaction with flowcharts, empowering marketeers to create surveys at a pace demanded by the industry. Our leads on the project took a human-first approach to development. We want that to mean the software is on your side. That you can work in a way that feels natural to you. That you can script surveys in any order you choose, and have the freedom to change your mind at any time."
SurveyMR 2.0 is one of ten research tools that can be added to the InsightHub platform, designed to facilitate end-to-end market research. This innovation bolsters the quantitative offering of InsightHub, and brings FlexMR closer to its mission of informing every decision.
About FlexMR
FlexMR is a technology led market research agency that helps brands inform every decision with relevant insight. We believe access to a powerful mix of qualitative & quantitative tools, all in one place, enables marketing teams to maximise return on research budgets and gain a competitive edge in the global marketplace. Our team is committed to providing the technology, expertise and vision to deliver insight capable of making a real, tangible difference.